Julia Gregoire
Attorney-at-Law
Born in France and raised in America, Julia Grégoire is a French-American lawyer admitted to practice law in France (Paris) and the U.S. (New York, Massachusetts, and Rhode Island). She is a graduate of Brown University and Boston University Law School and studied French law at the Ecole du Pré-Barreau in Paris.
Julia gained professional legal experience in both countries, including in the U.S. judiciary (Massachusetts Appeals Court, Rhode Island Superior Court), the human rights field (International Senior Lawyers Project), and at some of the world's best-ranked corporate law firms (Hogan Lovells LLP and Kramer Levin).
Julia is bilingual in French and English, and fully fluent in Spanish and Italian.
Core values:
Efficiency
Responsiveness
Integrity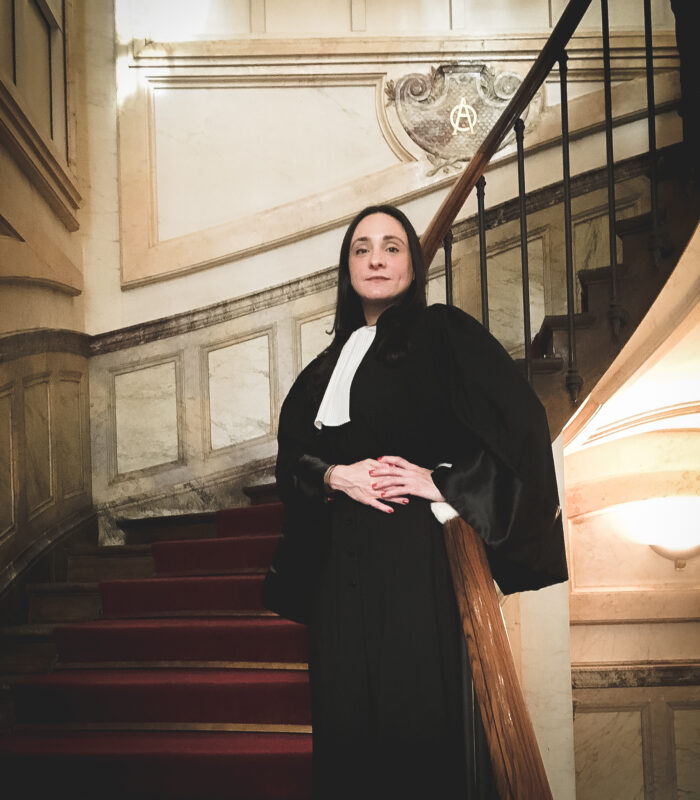 Salomé Sarchet
France-U.S. Legal Advisor
Salomé Sarchet graduated from the prestigious "Trilingual Juriste Masters" program at the University of Nantes. She joined the law firm of Avocat Grégoire team as France-U.S. Legal Advisor in September 2022 following two six-month internships within the firm. With a wealth of international professional experience, Salomé is fully bilingual in French and English. She is also fluent in Spanish.
To complement her rigorous French law school training, Salomé traveled to El Paso, Texas and Providence, Rhode Island, where she completed internships in U.S. immigration law, deportation, and asylum law. Her internship in Providence took place at the Law Office of Claudia Grégoire, an expert in American immigration law. These experiences abroad allowed Salomé to strengthen her knowledge of the U.S. legal system as well as her ability to communicate and correspond in English and Spanish with clients and other daily interlocutors.
As a legal intern at Avocat Grégoire from June 2021 to June 2022, Salomé acquired significant skills in cross-border estate matters. Her ability to analyze the complex private international law issues that regularly arise in these cases successfully facilitated the resolution of several complex French-American estate cases. Salomé also assisted with numerous contentious divorce cases. Her interest and ability to help clients find an amicable solution to their situation is greatly appreciated by Avocat Grégoire's clients.
Her exceptional professional and academic background allows Salomé to best assist and advise the firm's clients in light of French and American law.