Julia Gregoire
Attorney-at-Law
Born in France and raised in America, Julia Grégoire is a French-American lawyer admitted to practice law in France (Paris) and the U.S. (New York, Massachusetts, and Rhode Island). She is a graduate of Brown University and Boston University Law School and studied French law at the Ecole du Pré-Barreau in Paris.
Julia gained professional legal experience in both countries, including in the U.S. judiciary (Massachusetts Appeals Court, Rhode Island Superior Court), the human rights field (International Senior Lawyers Project), and at some of the world's best-ranked corporate law firms (Hogan Lovells LLP and Kramer Levin).
Julia is bilingual in French and English, and fully fluent in Spanish and Italian.
Core values:
Efficiency
Responsiveness
Integrity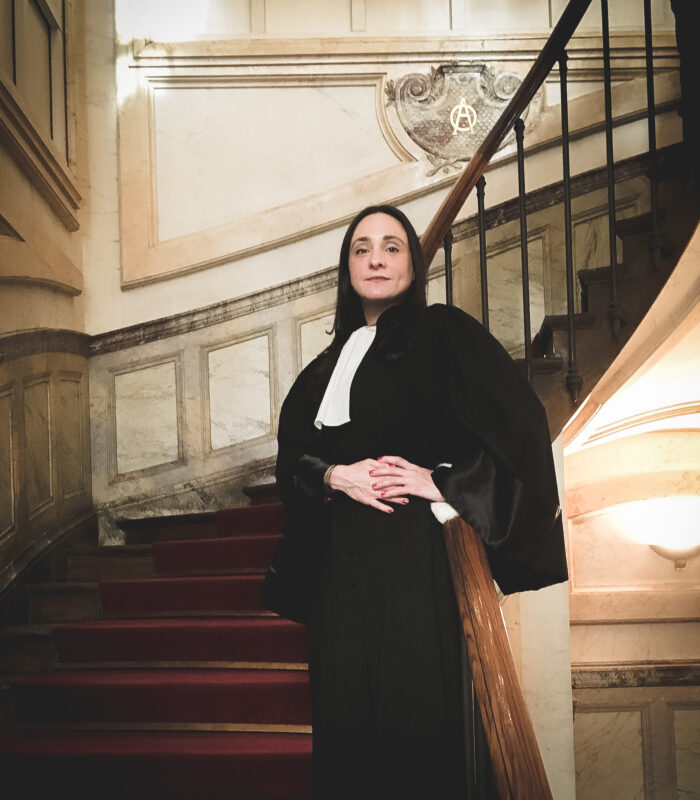 Hinal Parekh
Legal Associate
Hinal Parekh graduated from the University of Paris 12 – Créteil with a Bachelor of Law degree in International Law, where she studied the Anglo-Saxon common law legal system. Discovering a real interest during the course of these studies in international law, she continued with a Master's degree in International Law at the University of Strasbourg, from which she graduated in October 2022. Hinal is fully fluent in English and Gujarati, her native language.
During her various internships, she enjoyed working in English and found her calling: immigration law. As a result, at the beginning of 2023, she interned for three months with the law firm of Claudia Gregoire, in Providence, Rhode Island, USA. Enriched by this experience, she joined Julia Gregoire's law firm as a part-time legal associate (juriste) in May 2023.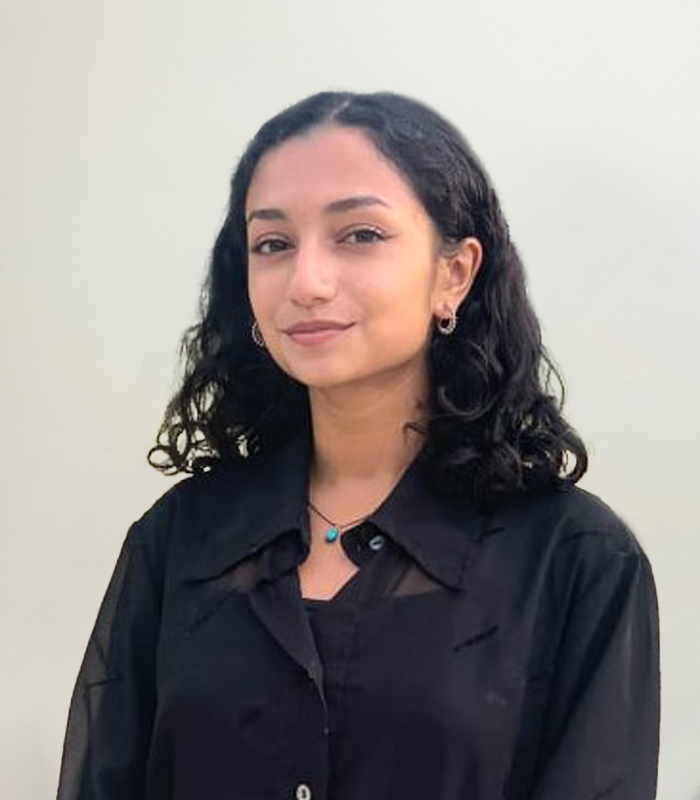 Olivia Hughes
Legal Associate
With much international professional and academic experience, Olivia is bilingual in French and English. Born in the UK, she grew up in France, where she completed most of her schooling, followed by two rigorous years in the USA, where she obtained the International Baccalaureate and an American High School Diploma. Thanks to a degree in French and Anglo-Saxon law from the European Law School in Toulouse, Olivia has precise knowledge of the French legal system as well as the main legal principles of the British and North American Common Law systems. She also studied at the University of Nottingham (UK) deepening her knowledge of British Common Law.
To complete her academic university training, Olivia completed a formative internship in immigration law and in particular American asylum law, at the Law Office of Claudia Grégoire, in Providence, Rhode Island, a specialist in American immigration law. This experience abroad enabled Olivia to strengthen her knowledge of the American legal system and her ability to communicate and correspond in English and Spanish with clients and other contacts.
As a legal trainee at Avocat Grégoire from April to September 2022, Olivia acquired important skills in French nationality law and French immigration law in a variety of private international law contexts.
Her exceptional professional and academic training in French and American law, enables Olivia to provide the best possible support and advice to the firm's clients.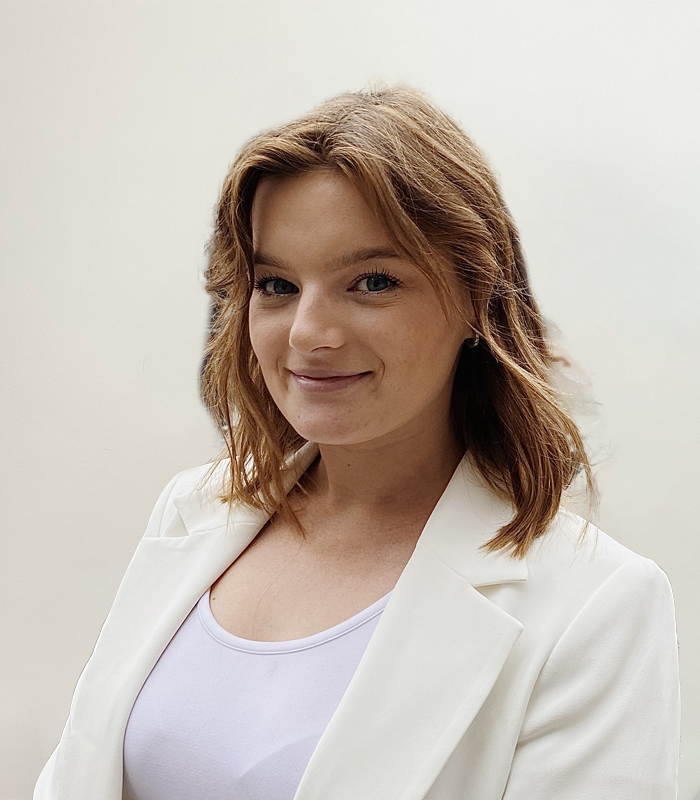 Rose Venini
Legal Interns
During her graduate level legal studies, Rose Venini specialized in European Law and Foreign Languages at the University of Tours. In 2023, she will be graduating with a Master's degree in law from the University of Tours. In addition to her Master's studies, Rose holds an undergraduate diploma in French law and common law from the University of Paris Nanterre. Thanks to this legal training, Rose is fully fluent in the principles of both the French and common law legal systems. Her academic studies have allowed her to fully master the complex vocabulary of legal English.
Hailing from an Italian family, Rose speaks Italian fluently. Passionate about foreign languages, Rose studied Italian, Spanish, and English throughout her schooling. She has travelled extensively within Europe, to Italy and the United Kingdom and has also traveled to the United States.
Rose has already completed several internships in the legal filed such as in a company's legal department, a genealogy firm or with a general law firm dealing with dispute before the French Courts. Rose began her legal internship at Avocat Grégoire in March 2023.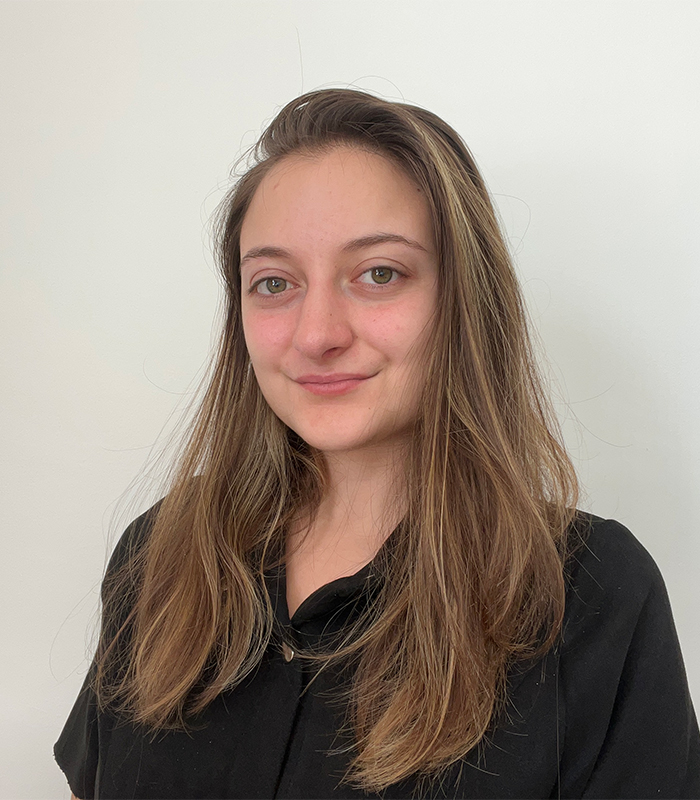 Romane Peters
Legal Intern
Romane Peters graduated from the University of Tours, France, after she completed the doble program "Law and Languages". She studied French law and the basis of English, American and Spanish law. During the third year of her program, Romane decided to go to Canada to study international law and political science. She was studying at the University of Western Ontario and took classes that were exclusively taught in English.
Hailing from a French-Dutch and Canadian family, Romane speaks English in both the professional and personal environments.
Romane is currently completing the second year of the European law Master's program at the University of Tours where she chose to specialize in Law and Foreign Languages. She studies European law as well as private international law and translation. Last year, she decided to go abroad again and went to university in Spain to improve her third language.
Romane then joined the law firm Avocat Grégoire in September 2023 as a legal intern.